Paris Ringette 2024 Tournament Registration Now Open
---
---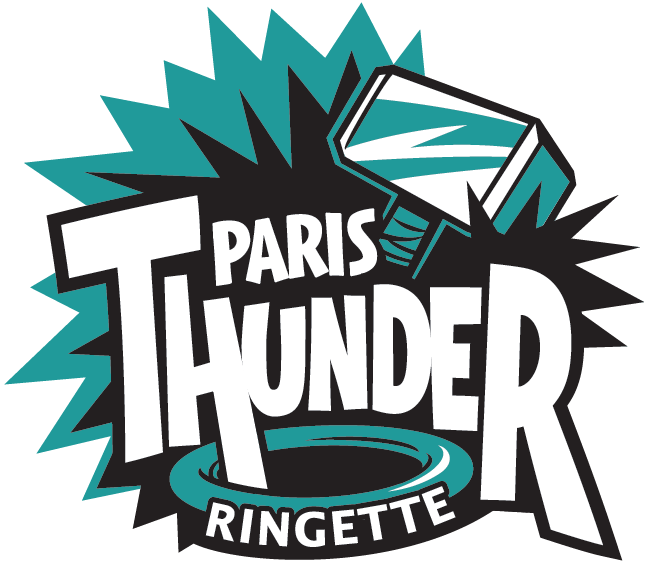 ---
Welcome to the Paris Ringette Tournament
FEBRUARY 15th - FEBRUARY 18th, 2024
Paris Ringette is pleased to welcome you to our 2024 Tournament!
Our Tournament Committee is already hard at work to deliver a fantastic tournament experience.
This year, we look forward to hosting teams at EVERY AGE AND LEVEL for what promises to be an exciting weekend of Ringette!
REGISTRATION:
For teams that are new to using RAMP to register for tournaments we recommend that you watch this quick 4-minute tutorial.
For the Paris Tournament, all A divisions will be Female only. All B and FUN divisions will be Mixed.
All Ontario A level teams have been assigned to their 2023/24 tournaments by Ringette Ontario. Teams placed in the Paris tournament will still need to register below.
For Ontario A teams not placed in the Paris tournament but still wishing to attend, please direct your request to Ringette Ontario so that it is added to the selection matrix and can be properly tracked for exposure. You will need RO approval prior to registering.
Paris Ringette continues to welcome out-of-province teams to our events.
Register today! We anticipate strong demand for our tournament and expect divisions to fill quickly.
Registration Instructions:
Please register your team through this link: CLICK HERE TO REGISTER!
Log in to your Ramp Registrations account
Select the "Tournament Registration" button
Select the Home club, Division, and Team contact that pertains to you. --> Select package
Click "Continue"
Make sure your roster looks correct, it should refresh nightly as players are added to the team
Click "Continue"
Select your payment type as E-transfer and click "Submit Registration"
If you have any questions about registration, please contact registrar@parisringette.com
TOURNAMENT FEES:
4 Game Guarantee:
U16A, U19A and Open A - $975.00
3 Game Guarantee:
U10 (Fun3), U12A, U12B, U14B, U16B, U19B, 18+B - $775.00
1 Day Event (Saturday February 17th) - 2 Games:
FUN1/FUN2 FUNFest - $550.00
GAMES:
Tournament Rules - Ringette Ontario's Competition Playing Rules will be in effect.
Scheduling
All U19 and younger teams should be prepared to play as early as 8am Friday morning. Where possible, scheduling consideration will be given to out-of-town teams.
All U16, U19 and 18+ age groups must also be prepared to play late-evening games.
All 18+ B teams should be prepared to play as early as 7pm on Friday.
All teams should also be prepared to play up to 15 minutes prior to scheduled start times.
Arenas - Tournament games will take place at the Brant Sports Complex and Burford Community Centre.
Substitutions - Please ensure you contact your Regional Competitions Coordinator and complete the following forms in advance should your team require one or more Player Substitutions or Bench Staff Substitutions for this event. We kindly ask that all approved TRF adjustments are submitted to the PRA Tournament Committee 24 hours in advance of your first game.
PAYMENT INFORMATION & DEADLINES:
Payment
Payment must be made to hold a spot in our tournament
Cheque: Cheques should be made out to Paris Ringette Association and mailed to the following address: Paris Ringette Association, P.O. Box 102, Paris, Ontario, N3L 3E5
E-transfer: Send your payment to treasurer@parisringette.com (password required). Be sure to indicate your name, association, and level in the notes section of the e-transfer.
NOTE: Per Ringette Ontario, once a Provincial level team, regardless of whether they intend to attend Championships or not has been assigned to a tournament, the tournament cannot deny acceptance to the team and the team cannot withdraw from the tournament without approval from the Provincial Competitions Committee in the event of extenuating circumstances.
Our registration deadline is December 22nd, 2023.
NOTE: If PRA is unable to host the event due to any Provincial restrictions (competition restrictions or facility lockdown), teams can expect a full refund.
TOURNAMENT HOTELS:
Hotels will be in Paris and Brantford, at the following locations.
| | |
| --- | --- |
| Hotel | Contact |
| Hampton Inn & Suites by Hilton, 20 Fen Ridge Ct, Brantford, ON N3V 1G2 | |
| Towne Place Suites by Marriott, 30 Fen Ridge Ct, Brantford, ON N3V 1G2 | |
| Holiday Inn Express & Suites, 27 Sinclair Blvd Building 1, Brantford, ON N3S 7X6 | |
| Best Western Hotel, 19 Holiday Dr, Brantford, ON N3R 7J4 | |
| Home2Suites by Hilton, 27 Sinclair Blvd Building 2, Brantford, ON N3S 7X6 | |
| Best Western Hotel, 19 Holiday Dr, Brantford, ON N3R 7J4 | |
| Days Inn, 460 Fairview Dr, Brantford, ON N3R 7A9 | |
| Comfort Inn, 58 King George Rd, Brantford, ON N3R 5K4 | |
| Arlington Hotel, 106 Grand River St N, Paris, ON N3L 2M5 | |
Thank you! We are working hard to make this a memorable tournament and look forward to welcoming you on February 15th!
Your Friends @ Paris Ringette